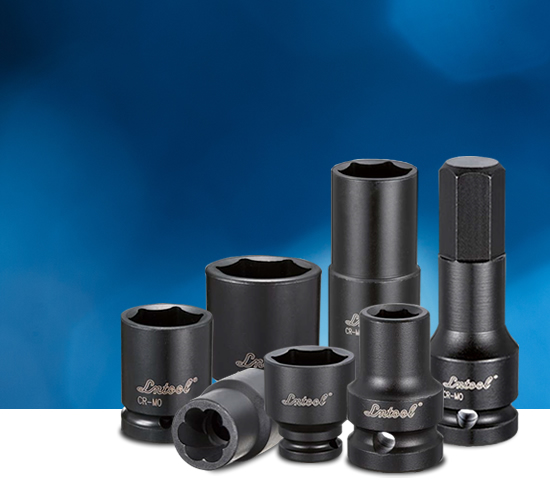 Leading manufacturer of sockets
Lntool Industrial Co., Ltd., is a leading manufacturer of Impact Sockets in Taiwan.and has been enjoying great reputation on manufacturing for many esteemed brands all over the world during the past 30 years.
We offer a wide range of versatile sockets, such as Star and Hex bits, Bit Holders, Extension Bars,Universal Joints, Adaptors and other accessories as well as all-in-one and economical socket sets.
High quality product
Our Impact Sockets are made of high strength alloy steel (Chrome-Vanadium and Chrome-Molybdenum). All manufacturing facilities comply with major international quality systems such as DIN, and ANSI international standards.
We are not only using high grade quality material with longer lifetime, but also specialized in customized products based on our abundant experience and developed ability to meet specific requirements of individual customers.

We insisted that such idea and perseveres

We continuously provide the product with unique and innovative design to our customers all over the world and surely offer our professional service, superior quality and best prices to your satisfaction.